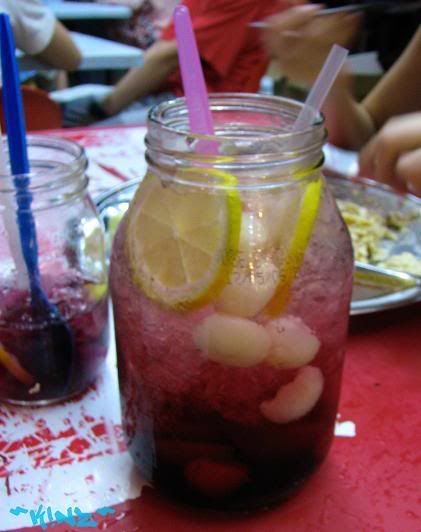 A mixture of Ribena, Sprite, Lemon, and Longan.. Marvelous! Definitely a tasteful yet meaningful drink... they serve in a balang instead of the conventional mug or glass....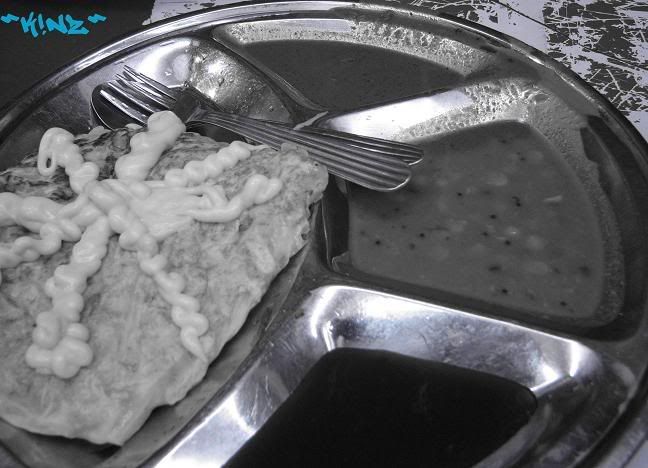 Roti Beckham is the name given to this ensemble.. It is very similar to English breakfast blended into our daily Roti Canai / Murtabak. Too bad it's in B/W. The one that is squiggly decorated on that roti is actually mayonnaise...

Sebenor nyer..  aku saja cilok dari kinz_11 kat MPC.. kira ada ler gak yang teringat nak bawak kamera  ke sana...  huhuhuhuhuuu....  Kenyang makan speghetti pagi-pagi buta tuh...
Tido lepas tuh.. terlajak tak hengat nyer...
Terima kasih... :D